April 10, 2016
.
Vancouver Port Freight Railway
Location: Vancouver, British Columbia, Canada
Time Zone: UTC -8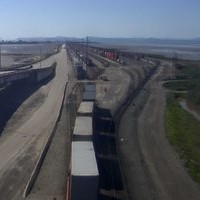 Webcam Viewing Options::
Category: Freight; Yards & Depots
Cam View: Cam 1: SW at freight railway to Canada's largest container port.  –  Cam 2: W. along Stewart St., S. bank of Vancouver Harbour.
Cam Refresh Speed: Cam 1: 30 seconds manual  –  Cam 2: 10 seconds manual (both automatic in Javacam).